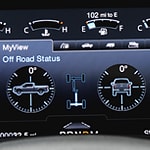 The biggest story worth noting with the release of all 2020 new automobiles may just be the 2020 Ford F-150 Tough. This is the kind of truck that simply gets the job done. The bed of this unit is built with military-grade aluminum-alloy materials, and that helps establish it as one of the toughest vehicles on the road.
Since many people use their F-150 Tough to get jobs done around a farm or other place of work, it is important that it features up to 13,200 lbs. of towing capacity. It can move around practically anything that you have on the farm in need of movement.
There are industrial uses for this truck as well as military ones, but you are probably most interested in using it yourself as a consumer, and it is there to support you in that task. Check it out yourself and get one of these in your garage.